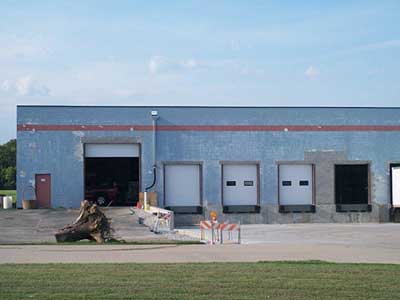 Looking for a way to make your commercial property stand out beautifully? Custom brickwork and retaining walls and other expert masonry services can give your commercial property a distinguished appeal that sets it apart. Langenfeld Masonry & Concrete is your experienced bricklayer in Racine, Racine County, Mt Pleasant, and Sturtevant, WI, with a strong portfolio that includes numerous commercial-grade projects.
Whether decorative in nature or incorporated into the architectural plans of your commercial building, our brick contractors have the ability to provide masonry services of the highest caliber. Best of all, every project we undertake is done with a keen eye for precision and quality.
Brick and Stone Façade Work
Adding brick or stone to your commercial building is a great way to distinguish it from all those around it. In order to achieve a look that's clean, regal and ideal for your structure, it's important to work with an experienced brick contractor in Racine, WI. Our bricklayers have been working with brick and stone building façades for more than 100 years, giving us unique qualifications and the proven abilities needed for your project.
Whether you're developing a brand-new standalone building or reinventing the architecture of a strip mall, office building or other public structure, count on our bricklayers to adapt our abilities to the ultimate vision of the project.
Flatwork
Many businesses have patios, walkways and other areas that can benefit from custom flatwork. Our expert masons will design beautiful, unique flatwork concepts and bring them to life for the benefit of your business. Whether you're a restaurant with outdoor seating or require custom designs for a courtyard, our high-caliber craftsmanship is second to none.
Retaining Walls
With brick, block and stone expertise, we're capable of crafting commercial retaining walls in any capacity your property demands. Our walls are as functional as they are beautiful and can be designed to match the aesthetic of your structure or landscape design.
Other Services
If you have a commercial masonry project that demands the expert skills of well-trained, well-qualified brick contractors, choose Langenfeld Masonry & Concrete. Contact us today at 262-639-9257 for a quote regarding your commercial project, block walls, concrete sidewalks, foundation repair, and more.