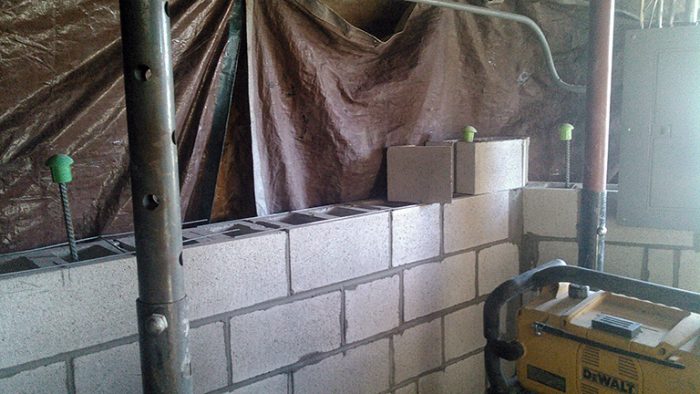 Problems with your home or patio foundations can have major consequences for the overall integrity of the building. Likewise, if you're constructing a new building, the foundation needs to be poured properly to ensure the rest of the construction goes according to plan. Don't mess around when it comes to pouring or foundation repair in Racine, Racine County, Mt Pleasant, and Sturtevant, WI—trust the pros at Langenfeld Masonry & Concrete.
As concrete experts with more than 100 years in business, we're the gold standard for excellence. Whether you need a brand-new foundation poured or comprehensive foundation repairs, we'll deliver solutions that protect your concrete and your building. Our capabilities include: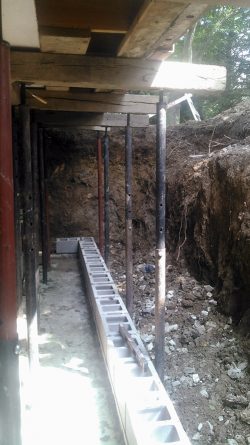 Foundation repairs:
Cracks in your foundation need to be addressed before they get worse or incite other problems. We can identify the different types of cracking or shifting in your foundation and provide solutions that stop the problem and restore the integrity to your home or patio foundations.
Basement waterproofing:
Water is the biggest problem many people have with their basements. We seal cracks and address areas of intrusion to provide you with basement waterproofing in Racine, WI. We can also address grading issues and other peripheral problems that may be allowing water into your basement.
Drain tiles work:
Call on us for both interior and exterior work on your drain tiles to make sure your foundation is protected against the damages water can incite. We'll make sure your drainage is working correctly to protect your foundation.
Basement wall removal and repair:
Expanding your home or remodeling the foundation for better support? Before you knock out or build any walls, contact us! We'll provide you with these core services to make sure no mistakes are made in your basement renovations.
Construction:
Offering basic construction services, we're capable of providing you with new addition foundations, crawl spaces and full basement foundations. Our work is quality through and through!
For additional information or estimates on any of the concrete foundation services we offer or the additional work we do on block walls, retaining walls, concrete driveways, and more, please contact us at Langenfeld Masonry & Concrete today at 262-639-9257.